Legend Of Zelda Classic It's Dangerous Switchplate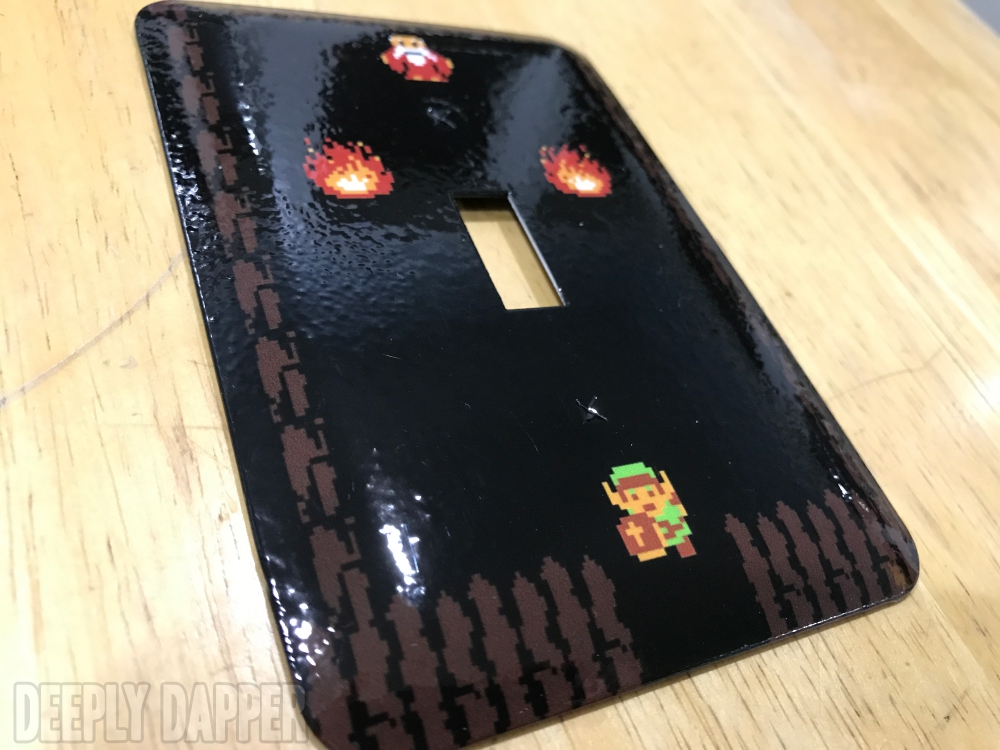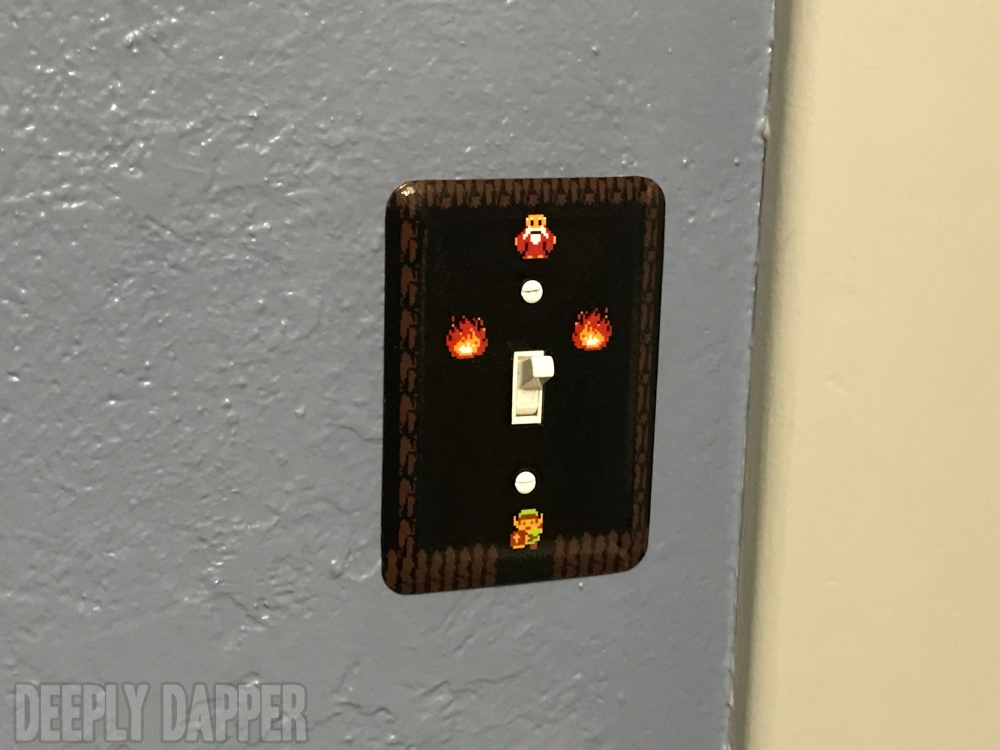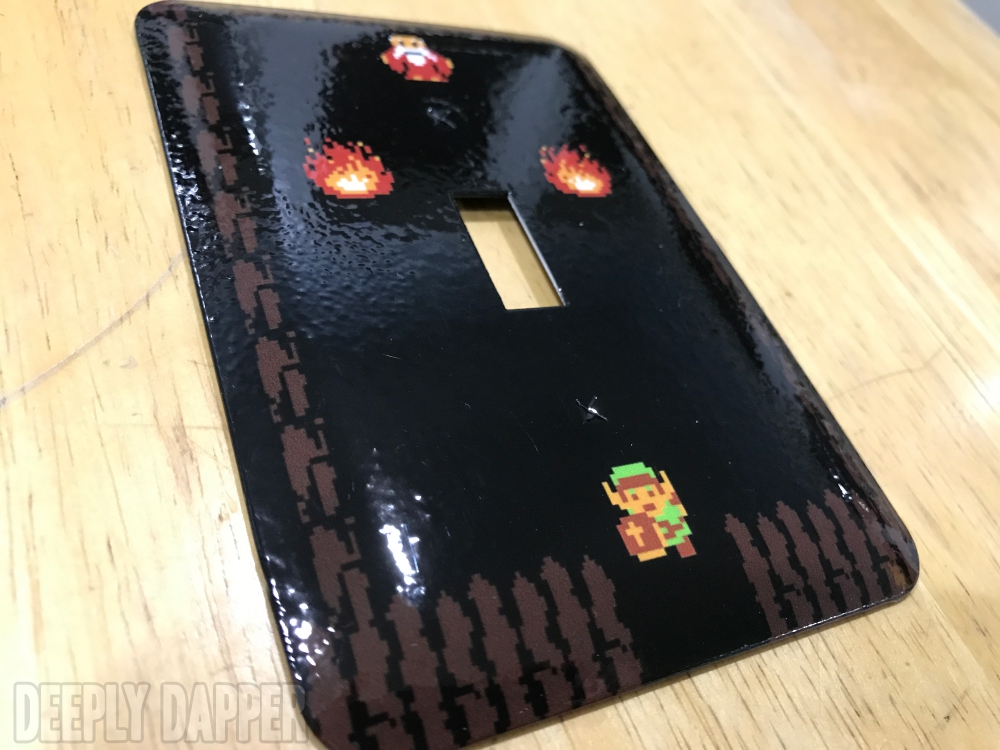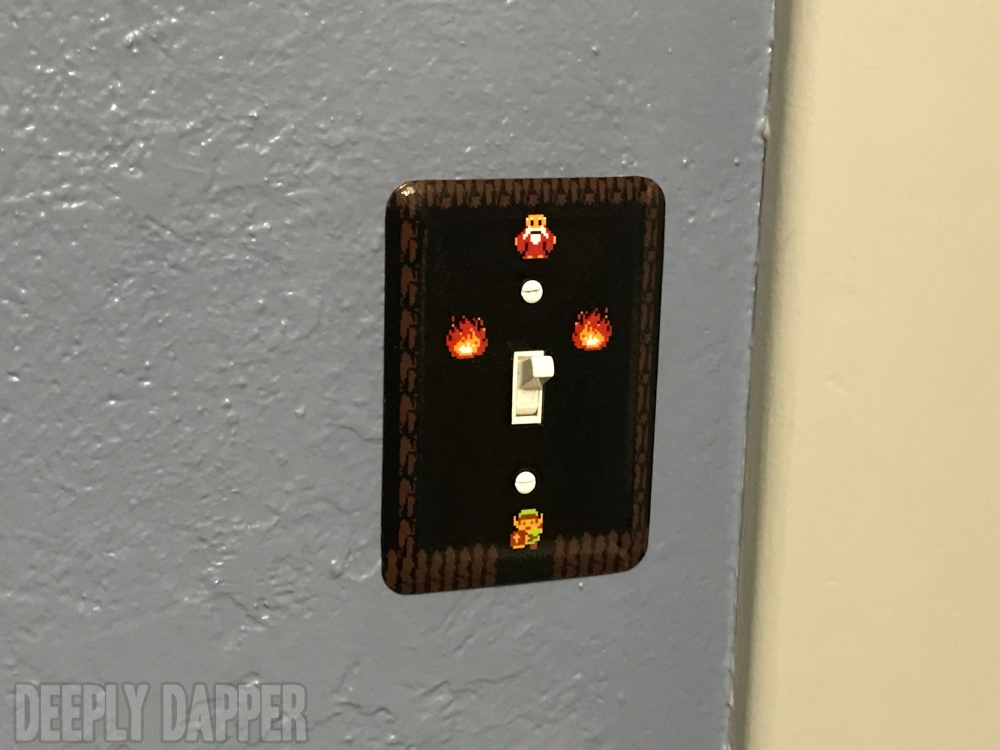 Legend Of Zelda Classic It's Dangerous Switchplate
The iconic, original "It's Dangerous To Go Alone" scene from Legend Of Zelda, now available in switchplate form.

ALL NEW VERSION! After years of our original design, Deeply Dapper has upgraded our classic switchplates to make an even longer lasting, gorgeous, piece of art and decor for your home. We've kept the poignant quote and design you love from Albus Dumbledore, but everything else is improved - Our plates are now made from durable STAINLESS STEEL and feature a full wraparound image made of waterproof, UV Coated Wet-set vinyl for the most vibrantly colored and long lasting plate we can make! It includes white paintable screws as well!

Photos are representative of this design, but each plate is made by hand, one at a time, so variations in texture and appearance may occur. This is a Solid Steel plate and measures 3.5"x5" and will fit all standard switches in the US and Canada with a simple installation and includes care instructions.

http://www.etsy.com/shop/DeeplyDapper

Note - This shop is not endorsed or commissioned by JK Rowling, Harry Potter, Scholastic, Warner Brothers, Lego, Lucasfilm, The Ministry Of Magic or any associated company. It is intended to celebrate the love and enthusiasm for the properties, not infringe upon or compete with the officially licensed products in any way.