The Sideshow Collection Enamel Pin Set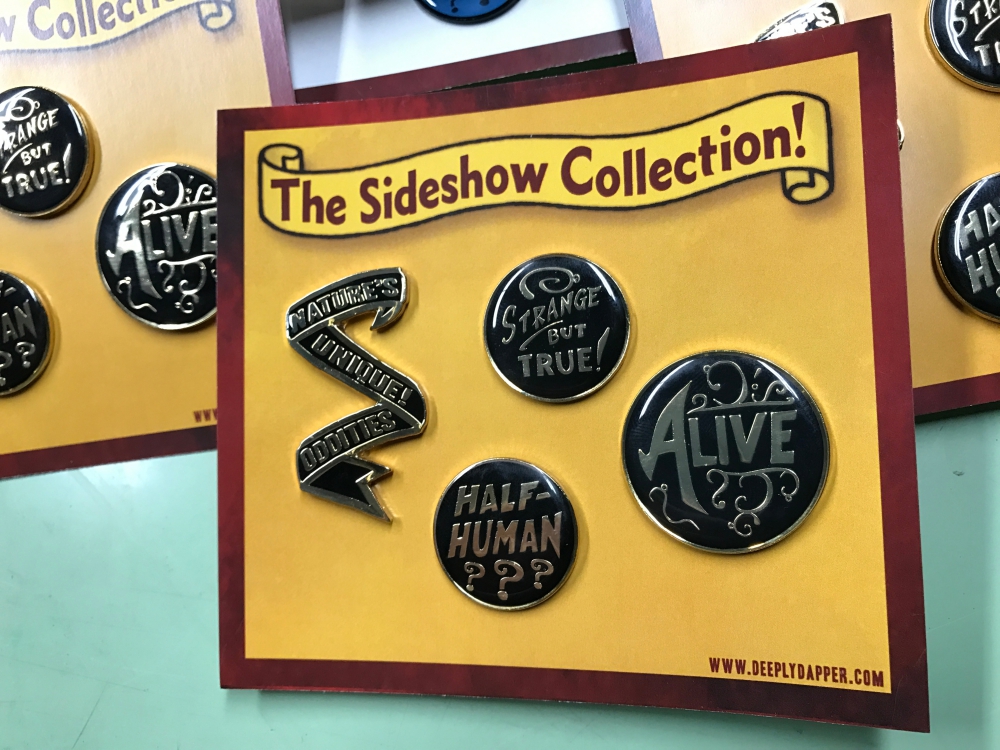 The Sideshow Collection Enamel Pin Set
Based on vintage sideshow and carnival artwork, this set of pins is available in two color combinations and arrives on a custom card! Each collection includes FOUR PINS. Individual versions of the pins may be available if supplies allow it later in the year.
- Designed by Kris McClanahan
- Soft Enamel with Epoxy Topcoat
- 2 Colorway Options
- Double & Single Posts with Rubber Clutch
- Black & Gold Metal
- Limited Edition of 50 of each color!
- Back is Logo stamped & Dated
NOTE - This was a kickstarter project and stock is limited to remaining pins after the rewards have been filled, and may go fast! If you would like in on our future monthly Kickstarter pin designs, be sure to visit www.deeplydapper.com and sign up for our newsletter!
sold out